*Heres a couple from my 8880 collection.......
The only noteable difference between the two models Is displayed above in pics.Top Pic showing a slight difference in the shade of colour on the front face of the radio,the european model is a little bit darker shade,this could be just fading.Also european model showing MW printed on the band dial for the MW band,whereas the asian model has AM printed for the AM band.
Pictures Below showing one of my dismantled RP-8880's,used as a parts donor radio.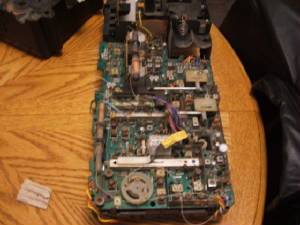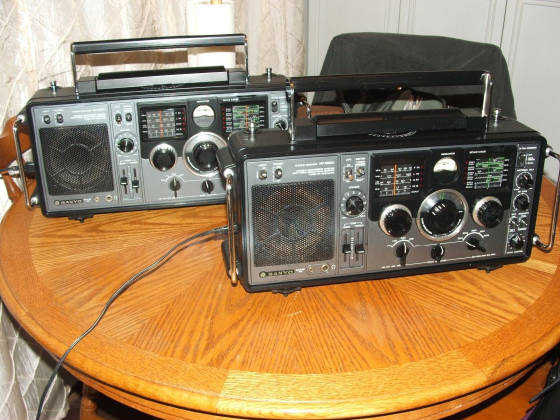 The radios pictured above are two working units from my
RP-8880 collection.The european model(left)was purchased from the U.K.,while the other radio was purchased originally by a U.S. soldier in Vietnam,and brought back home to the u.s.a.Then eventually purchased by me here in Canada.
*If your in need of parts:email me.............